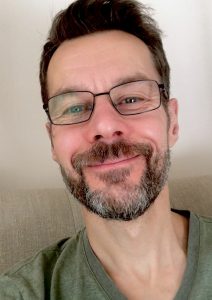 I read English at UCL, trained as an actor at Webber Douglas, acted - for a while - then decided to do an M.A. in Voice Studies at the Central School of Speech and Drama.  Not long after obtaining my M.A., I found myself teaching phonetics on the course - and eventually running the accent module, training future accent and voice coaches teaching at both Central and R.A.D.A. 
Having been an actor myself, I understand how important it is to make the accent an integral part of the characterisation process.  As a coach, my understanding of accent work is firmly rooted in a technical knowledge of phonetics - but I realise there are many different ways of acquiring an accent, and I try to make the learning experience as enjoyable and creative as possible.
As a voice over artist myself, I have a good working knowledge of the special demands of microphone work.  I've also worked extensively with interpreters, and understand the unique challenges that this very demanding profession places on the voice.