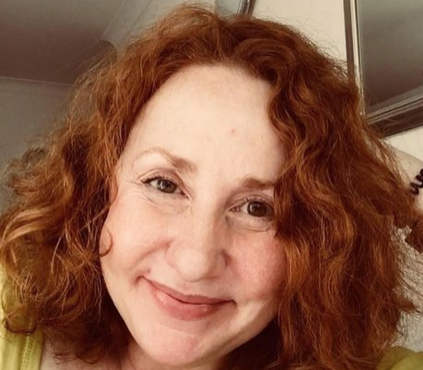 Tess Dignan trained as an actor at The Webber Douglas Academy, the Royal Central School of Speech and Drama as a Voice Coach, has a Masters in Voice from Manchester University and studied with Kristin Linklater, at her new International Voice Centre in Orkney, to recently add to her extensive skill-set, Linklater Voice Techniques, and become also a Designated Linklater Teacher.
Tess specializes in Acting and Voice Coaching as interconnected and interchangeable, and ensuring that all her voice skill and voice support, enhance the work of the actor are in the language of acting and has taught for 25 yrs. at RADA, LAMDA, Guildford, and the Royal Central School of Speech and Drama. Along with teaching, Tess has been a member of the Voice and Text Dept. at The Royal Shakespeare Company for the last twelve years, and has an extensive Voice Coaching portfolio. 
International Coaching includes, Associate Voice Coach at The Stratford Shakespeare Festival, Ontario, Canada: Macbeth, A Midsummer Night's Dream, Pride and Prejudice, Dracula, West Side Story, and The Tempest, and training and instruction with the young incoming Conservatory Company. Voice and Acting Master classes in Valencia, Spain, at the Escuela Superior de Art Dramatico. Voice and Acting Master Classes at the Institute del Teatre in Barcelona, Spain. Voice Master Classes at the Moscow Arts Theatre School in Russia at MXAT and Gitis. Royal Shakespeare Coaching includes Productions on the RST, The Swan, The Other Place, the Barbican Theatre, and West End transfers:  Hamlet, King Lear, Romeo and Juliet, Women Beware Women, The Drunks, Twelfth Night, The Mouse and his Child, Love's Labour's Lost, and Much Ado About Nothing. The last two Productions also then transferred to the Chichester Festival Theatre and then on into the Haymarket Theatre in London.
Regional Theatre Voice Coaching includes The Liverpool Everyman Theatre's:  Othello, Macbeth, Twelfth Night and The Haunting of Hill House (adaptation by Anthony Neilson.)
Tess has coached many established actors: Jason Priestly, Eddie Falco, John Lithgow, Penelope Wilton, Hayley Atwell, to name a few and was Dialogue Coach to Caitriona Balfe on the new STARS/SONY award winning series "Outlander."
Recent Voice Coaching includes a French/English dual language Production of Tartuffe, starring Paul Anderson (Peaky Blinders) an Academie Francaise Co-Production with the Haymarket Theatre, and Emilia for Shakespeare's Globe Theatre.