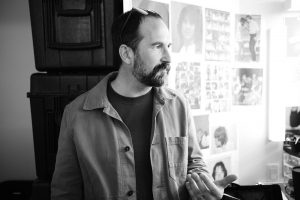 Rick Lipton has been a film, television, and theatre dialect coach for 20 years, coaching over 200 productions. He has worked with thousands of actors on a multitude of US, English and Worldwide accents.
In 2017, Rick was Tom Holland's personal dialect coach on Spider-Man: Homecoming, and for the upcoming films Chaos Walking, Spies in Disguise, and Avengers: Infinity War. He coached Carla Juri for Blade Runner 2049, James Norton for Flatliners, Luke Evans for Professor Marston And The Wonder Woman and Taron Egerton for Billionaire Boy's Club.
For Television Rick coached 10 episodes of The Alienist, working with Daniel Bruhl, Luke Evans and Dakota Fanning plus 50+ other spoken roles for TNT and Netflix. 2017 also saw Rick coach the Black Mirror season 4 episode: 'USS Callister'. and Noel Clarke for the Urban Myths Mohammed Ali biopic 'The Greatest. Of All Time.' for Sky.
Past Theatre highlights include Death of a Salesman at the RSC starring Sir Anthony Sher and Harriet Walter, the Broadway transfer of Hand To Godstarring Harry Melling and Janie Dee at the Vaudeville Theatre, and the Young Vic production of A Streetcar Named Desire starring Gillian Anderson, Ben Foster and Vanessa Kirby.
Rick is primarily a production coach now, working with actors from around the world to fit seamlessly into American productions.
Rick has dual American and British citizenship with full working privileges in America, the UK and the European Union.
IMDB PRO:-
https://pro.imdb.com/name/nm2070536/?ref_=instant_nm_1&q=rick%20lipton