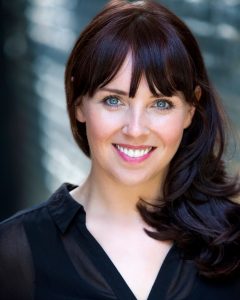 Natalie is a UK northern based voice coach and accent specialist with over 15 years experience in coaching actors.
She can offer coaching in all UK and American accents. She also has experience in teaching European accents.
Trained as an actor initially at drama centre London and studied Voice under Steward Pearce and William Conacher.
With an acting background herself, , Natalie understands the needs of an actor and the workings of a film set environment and totally understands the workings of a theatre production and the time pressures involved.
Actors are always incredibly complimentary of natalie's detailed and understanding approach and how she helps connect the accent work to the intentions of the characters.
Natalie also coaches in drama schools and is a regular lecturer in text and phonetics at the Royal Northern College of Music. She is also extensively experienced in working with child actors.