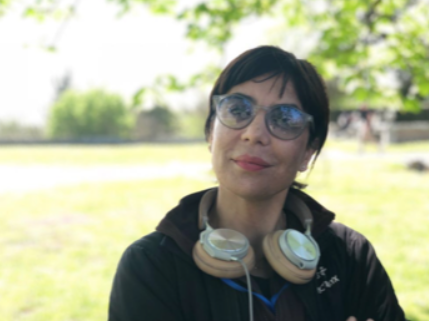 Marcela is an accent coach specialising in English, Italian and Spanish.
Born in Chile into an expat family. Raised in Chile, Italy and the UK. She has many years of teaching experience. These include teaching undergraduate courses such as "Public Speaking and Presentation", Introduction to mass Media and Communications at The American University of Rome as well as ESL. Marcela is tri lingual (English, Italian and Spanish) and has a passion for languages she describes herself as a "sound geek". She also speaks some French and Portuguese.
She has extensive training in accents and phonetics at The Actor's centre in London, City Academy in London and online Knight Thompson Speechwork. She also has extensive training in music and singing which she often uses with her actors.
Marcela holds a BA in International Relations and a Masters degree in Business Communication and also has a qualification to teach English to adults. 
Over the years Marcela has helped actors develop and reduce accents as well as work on English with a foreign accent. She has worked with Donald Sutherland, Jonathan Pryce, Romain Duris, Ayelet Zurer, Jude Law, Emilia Clarke, Marton Csokas, Andrew Buchan, Pryanka Chopra, Sebastian Koch, Martina Gedeck, Bruce Willis, Greta Scacchi, Harris Dickinson, Brendan Fraser, Alejandra Onieva, Blanca Romero, Marisa Paredes, Candela Pena.
IMDB links:-
https://pro.imdb.com/name/nm3478581/?ref_=instant_nm_1&q=marcela%20marambio