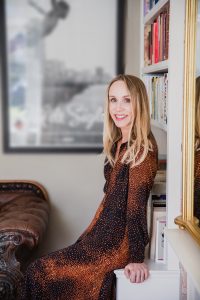 Originally trained as an actor, Lucinda spent years learning and embodying performance techniques to breathe life and truth into text and connect with an audience. And as a voice and dialect coach, she recognises that every individual has their own unique way of finding and embodying an accent believably. 
She is a friendly and supportive voice in the room; advocating for precision through playfulness and consciousness with compassion to get the very most out of the work. 
Whether you need accent help to prepare you for an audition, performance support in production or voice training to fine-tune your delivery, Lucinda will guide you towards achieving your goals for accurate, intelligible speech in your target accent – without getting in the way of your creative process. 
One of her recent projects was as performance, language, and voice support for a Teahouse theatre production in Xiqu Centre, Hong Kong. A huge contrast to training a full cast of opera singers to sing in East Texan accents, (Anna Nicole, The Royal Opera House). 
Lucinda has lived and worked in Mexico and Spain, and as a Spanish speaker, is empathetic to the challenge of wanted to be clearly understood and true to herself in another language. One of her specialisms is helping English speakers of other languages to explore the shapes and sounds of Global English pronunciation and she can offer dual-language delivery (English, Spanish).
Lucinda holds a Masters in Voice Studies from The Royal Central School of Speech and Drama and graduate of The Gaiety School of Acting, Dublin. 
She has spent over a decade training actors at some of the top UK drama schools, as well as leading voice training for Rutgers Conservatory at Shakespeare's Globe, and remains part of the voice faculty for The Globe. 
As a voice and communication coach, she works with RADA Business, and the Lir at Work, Dublin transferring key actor training techniques to the business world.