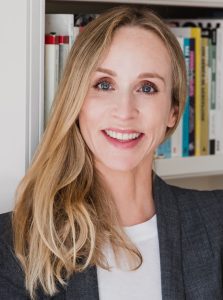 Originally trained as an actor, Lucinda spent years learning and embodying performance techniques to breathe life and truth into text and connect with an audience. And as a voice and dialect coach, she recognises that every individual has their own unique way of finding and embodying an accent believably.
Lucinda has lived and worked in Mexico and Spain, and as a Spanish speaker, is empathetic to the challenge of wanted to be clearly understood and true to yourself in another language. She can offer dual-language delivery (English, Spanish).
She has spent over a decade training actors at some of the top UK drama schools, as well as Rutgers Conservatory at Shakespeare's Globe. Lucinda is part of the voice faculty at Shakespeare's Globe, RADA Business and The Lir, Dublin. She holds a Masters in Voice Studies from The Royal Central School of Speech and Drama and is a graduate of The Gaiety School of Acting, Dublin.