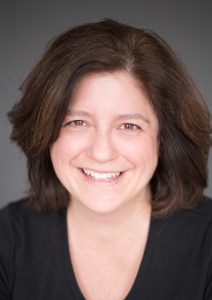 Kara is originally from California. She started out as an actor, before moving to London in order to train as a voice coach.  After graduating from the Royal Central School of Speech and Drama in Voice Studies she decided to remain in London instead of returning home to New York. Since relocating she has specialised in helping actors sound authentically American to native ears.  She coaches General American/Standard American as well as regional and ethnic accents of the U.S.  Additionally, she frequently coaches Greek and Hispanic accents. Kara is passionate about helping actors find a way into their character's style of speaking.
Kara has had the pleasure to work with and support actors such as, Maxine Peake, James Norton, Samantha Bond, Imogen Poots, Sian Clifford, Bo Poraj, Sharon Small, Ed Stoppard, Daisy Ridley, Lea Seydoux, Florence Pugh, Letitia Wright, Andy Lyman, Dervla Kirwan, Ken Stott, Malcolm Sinclair, Alan Corduner, Noomi Repace, Zoe Boyle, Lucy Briers, Jamie Parker.
Kara has a BA in Political Science from the University of California, Berkeley, MFA in acting from the University of California, Davis, and MA in Voice from the Royal Central School of Speech and Drama. She informally trained with Charlotte Fleck in the New York, before being mentored by Jeannette Nelson at the Royal National Theatre.
Kara coaching a Texan dialect, BBC Radio Worldwide Service, Crowd Science
http://www.bbc.co.uk/programmes/p04yhvdc 
Review-  A Streetcar Named Desire with Maxine Peake
https://livetheatreuk.co.uk/2016/10/01/review-streetcar-named-desire/
IMDB links:-
https://pro.imdb.com/name/nm4504083/?ref_=instant_nm_1&q=kara%20tsiapera
https://www.imdb.com/name/nm4504083/?ref_=nv_sr_srsg_0