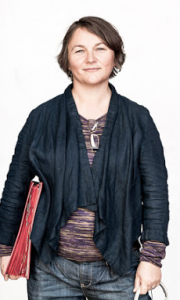 Jan trained as an actor at Rose Bruford College of Speech and Drama (1986/89) and as a voice coach at Royal Central School of Speech and Drama (1990/91). During her early career she worked for the majority of London's leading Drama Schools. Her work has been heard in numerous productions in the West End, The Royal Shakespeare Company, across Britain in the UK's highly revered theatres and at Shakespeare's Globe, where she was Head of Voice from 2007/10.
Jan now works extensively in TV/Film.
Letter of Recommendation from Pavlina Hatoupis -Executive Producer on Angel of Darkness (Alienist Season 2)  
Although no words I will write below will do justice to Jan's excellence at her craft, I will do my utmost to give you a glimpse into her brilliance. I was incredibly impressed by Jan's intelligence, thoughtful approach and warm attitude throughout our season. Working with over 100 cast members (most of whom were not American) to perfect various types of NY 19th century accents was quite a challenge to say the least. Jan carried out her task with warmth, diligence and precision; making for an excellent and comfortable working environment for our cast that led to wonderful performances. This is no small feat as you can imagine, and it truly takes a true master (which Jan is) to accomplish this without even a hint of a wrinkle. As a producer it's extremely important for me to know that my directors and showrunner (not to mention cast) are feeling supported by the dialect coach. Jan did that.  To say she was our rock would be an understatement. I would wholeheartedly work with Jan again and should you be so lucky as to have the opportunity to hire her do not hesitate.  Jan is simply the best. 
Jan's ground breaking book 'How To Do accents' co-written with Edda Sharpe was first published in 2007 (Oberon Books) and the second edition in 2010.
IMDB links:-
https://pro.imdb.com/name/nm2645232/?ref_=instant_nm_1&q=jan%20haydn%20rowles