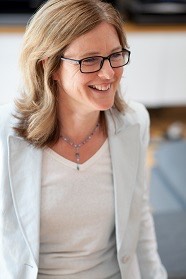 Edda Sharpe is a specialist voice and dialect coach.
Her skills are employed on numerous professional theatre productions at the highest level, for the RSC, the West End, and internationally. She is also in great demand as a voice and body language coach delivering high level communication skills training to the business sector.
Edda is known for her mastery of text, her ability to make the apparently complex simple and accessible, and her excellent rapport skills, all of which she combines with her expertise as a dialect coach. Through her career she has developed a deep understanding of how to bridge the needs of the actor, the director, the text and the production.
She is Head of Voice and Dialect at the Shaw Festival Theatre in Canada and has worked on over 70 productions there over the past ten years. She was Head of Voice at e15 Acting School from 1997 - 2001, and was the principal dialect teacher on the MA Voice Studies course at Central School of Speech and Drama for eight years. Edda has also provided acting coaching and training for Lamda, e15, Guildford, Arts Educational and Mountview theatre schools, as well as the University of Minnesota.
Edda's ground breaking first book, 'How To Do Accents' (co-written with Jan Haydn Rowles) was published by Oberon Press in Oct 2007 and is a National Theatre best seller.
Edda is also an accredited NLP Practitioner, currently embarking on her Masters.
A really practical (and fun) guide to accent training: How to Do Accents (pdf)
:: Click here to read more
The Accent Kit by The Big Gob Squad
:: Click here to read more