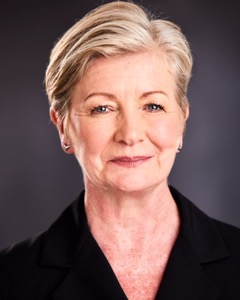 Dee is an experienced accent, dialect and voice coach with 25 years in film, tv and theatre and is one of the top go to and in demand dialect dialect coaches for American accents for US commercials in the UK, as well as catering extensively for ST RP and UK accents at home and internationally.
Her success has continued on from commercials to such highly acclaimed US series such as The Bible and its sequel A.D. The Bible Continues, coaching Diogo Morgado as Jesus and Roma Downey (the Producer) as Mary and onto the film Son of God. Most recently she has worked as an additional coach on the Netflix series Hanna,  and on the upcoming series Wool. Jacqueline Fritschi-Cornaz has said:
"To work with Dee Forrest is a great privilege. As an experienced accent/dialect coach and actress, she has a profound professional background to melt the technical aspects of the spoken text, the specific accent and the emotional expression of the moment, that the character goes through. I loved developing the Albanian accent in the English language with Dee, as it helped me to really dive into Mother Teresa's roots, her life and world. Within the brilliant coaching, Dee always added the wonderful ingredients like lightness, humour, encouragement and support."
She has worked with both new and established actors including Stockard Channing, Matthew Goode, Diogo Morgado, Roma Downey, Azure Sky, Babou Ceesay, Angela Bruce, Richard Coyle, Jonathan Pryce, Anne Ribiere, Juan Pablo Di Pace, Chipo Chung, Adam Levy, Jodi May, Greta Scacchi, Trudy Styler, Paula Wilcox, George Georgiou, Jacqueline Fritschi-Cornaz, and The Spice Girls, and collaboratively with directors including Ciara Donnelley, Tony Mitchell, Justine Audibert, Katarzyna Deszcz and Xavier Guignard. 
Dee has coached numerous accents including Standard RP, Essex, Estuary, Gloucestershire, Lancashire, Yorkshire, Scottish Highlands/Lowlands, Welsh S & N, French, Russian,Italian, General American, American Standard, New York, US Southern States, Caribbean, as well as a fictional hybrid African accent.
She has also been a professional singer and actor, which gives her an in-depth understanding of how actors and performers can adapt their unique vocal qualities to the role.  She enjoys working collaboratively with directors and producers in order to reach the best and most fulfilling outcome for the whole production. Kamal Musale, film maker from Mother Teresa & Me, has said:
"Working with Dee was extremely satisfying. She is a highly competent professional voice coach and helped our lead german speaking actress to be convincing as Mother Teresa. She first allowed her to clarify her English pronunciation before adding a layer of accent from the Balkans. The result is compelling; it's the difference between an approximate impression and a real character." 
As an actor and singer she has worked with Glenda Jackson. Oliver Reed, Trevor Nunne, John Caird, Spike Milligan, Davey Jones, Timothy West, Prunella Scales, Stephen Sondheim & George Furth, Benny Anderson, Bjorn Ulvaeus, Elaine Paige and Maria Friedman.
Dee trained at the UK's prestigious Royal Central School of Speech & Drama. Graduating in 1998, teaching at many of the UK's top drama schools and universities, as a senior lecturer and onto Deputy Head of Voice at Mountview Academy, London. Jeanette Nelson - Royal National Theatre  - mentored her.
Confident working with both individuals and groups, covering accents/dialects, phonetics, vocal extremes, intonation, diction, elocution, delivery, posture and physicality.