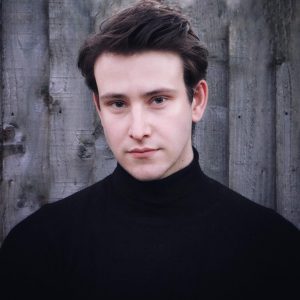 Born in New York and raised in Paris, London based Chase Emery Davis brings a unique deep cultural expertise to linguistic direction between French & British .
With 12 years professional experience as both an actor and language specialist Chase has become an experienced trilingual French / British / Spanish language teacher.
Chase has 10 years of music experience with degrees in composition and music production. He is a classically trained baritone with a musical theatre background, a 3 octave range, and he sings in 25 languages with his specialities including Mandarin & Japanese.
His clients include AirB&B, Eurostar, Editions Hatier, S.N.C.F, Nesquik, YouTube France, Fujitsu, Agfa, Binter Airways, and Ulverscroft Publishing reading the lead character in the English version (with French accent) audiobook of Michel Bussi 's mystery "Never Forget".
He is also an author, (just finished his first Children's illustrated book), poet and rapper in 3 languages.
IMDB  links:-
https://pro.imdb.com/name/nm3748319/?ref_=instant_nm_2&q=chase%20emery%20
https://www.imdb.com/name/nm3748319/?ref_=nv_sr_srsg_0
Job: French Translation & Song Interpretation
Steve Y. (S.KOREA)
Role: Producer of Red Door Publicity for Hyundai
Red Door video:  https://www.youtube.com/watch?v=S378rO8JsGw
Outstanding!! Very versatile, timely, easy to communicate, and very talented! Chase went above and beyond what we expected and we are very happy with the results. Would definitely work with again!!
Job: French Dubbing for S.N.C.F
Laura S. (FRANCE)
Role: Director
"A quick email to thank you all for your great work yesterday. […] The program was not easy and we would probably not have made it without your help and your goodwill. So once again, from Matthieu and me: thank you so much! "  (Translated from French)