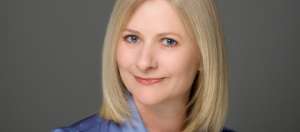 ABOUT CATHERINE
Catherine is a freelance voice and dialect coach, who regularly coaches for professional production companies and producing houses. She has worked in television, film, radio, theatre, education, commerce, law and politics across England, Australia, Hong Kong, Africa and India. High profile clients include Jude Law, Pierce Brosnan, Emma Watson, Donnie Yen and Andrew Scott.
Catherine's former roles were in accredited drama schools: Head of Voice at Rose Bruford College, Head of Voice and Vice Principal at the Academy of Live and Recorded Arts (ALRA) and Head of Examinations at the London Academy of Music and Dramatic Art (LAMDA), where she was responsible for artistic and commercial operations worldwide. As a visiting artist, she has taught classes at RADA, The Central School of Speech and Drama, Drama Centre, Manchester Metropolitan School of Theatre and Drama Studio London.
Catherine is an author published by Bloomsbury and an originator of The Real Accent App series. She's a Fellow of the Royal Society for the encouragement of Arts, Manufactures and Commerce (FRSA) and has served as a Trustee at the Royal Academy of Dance. Media appearances include CBBC, BBC Radio London, BBC Radio Manchester, BBC Radio Merseyside and BBC Radio 4 Midweek (where she was interviewed alongside of Robert Powell, Mike Rutherford and Harry Shearer).