CatherineCharlton
Areas of Expertise
---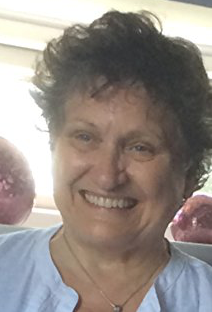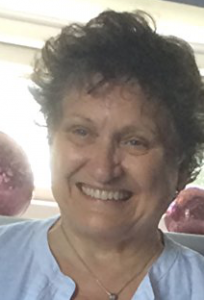 Catherine Charlton is one of the world's most sought after voice and dialect coaches. She has worked on numerous film, theatre and television productions. Catherine trained originally as an actor at the London Academy of Dramatic Art (LAMDA). After several years combining performance work with a partnership in a management training consultancy, she decided to specialise in voice and speech, gaining the Advanced Diploma in Voice Studies at the Central School of Speech and Drama in London.
Before establishing herself in the film world Catherine tutored at numerous theatre schools and University programmes in London. She was also responsible for the pioneering work at the faculty of Arts Tirane, Albania, where she designed and implemented their first voice training programme after the fall of the dictatorship.
Catherine's extensive work in British and International dialects gives her a refined understanding of the dynamics of speech and language and the ways in which we can adapt our own patterns of speech and vocalisation. She is known for her ability to quickly identify the issues creating the barriers to free, effective and enjoyable communication. Her approach will vary according to how she observes the way in which a particular person learns best. Most importantly she provides the support that is needed so that people feel confident to continue learning and developing.
Catherine has considerable experience working with non-native speakers of English and the challenges they face when working in a foreign language. Until a few years ago she lived in Austria and Hungary and speaks pretty good German and modest Hungarian.
As well as an impressive list of international artistes, she has trained speakers in a vast range of areas, from the professional presenters of NBC, BBC and Sky television to the multinational computer experts at the Society for Worldwide Interbank Financial Telecommunications (SWIFT) in Belgium, Other clients have included lawyers, scientists, sales and healthcare professionals, economists, software designers and publishers.
Through her extensive experience in the film world ( www.imdb.com), artists and directors she has worked with include-
Angelina Jolie, Johnny Depp, Kylie Minogue Christopher Plummer, Oliver Stone, Daniel Craig,
Kirsten Dunst, Javier Bardem, Noomi Rapace, Liu Ye, Tom Hooper, Colin Farrell, Ralph Fiennes,
Til Schweiger, Terrence Malik, Val Kilmer, Istvan Szabo, Rosario Dawson, Stellan Skarsgard,
Annette Bening, Simon Yam, Rachel Weisz, Ulrich Tukur, Paul Giamatti, Lynn Redgrave, Jon Voight, Kelsey Grammar, Moritz Bleibtreu, Naomi Watts, William Hurt, Derek Jacobi.
IMDB links:-
https://pro.imdb.com/name/nm0153284/?ref_=instant_nm_1&q=catherine%20charlton