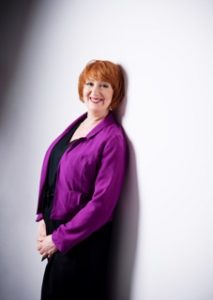 After an earlier career in Dance, Fitness and Well-being, I retrained to become a voice coach and now specialise in coaching individuals and groups in Business in all areas of Voice and Vocal Communications (Public Speaking, Vocal Presence, Impact and Influence, Pitch, Pause and Pace, Clear Speech and Accent-softening). I coach frequently at Executive-level within the public, private and corporate sectors.
Enabling individuals to develop their voice, vocal skills and vocal presence is tremendously satisfying as it encompasses the whole person. From start to finish, the voice coaching process is deeply transformative and it's fascinating to be involved in this process, especially as there is now strong pressure for us all to be 'the best version of ourselves' in our professional lives.
Am very interested in coaching across different cultures and sectors and for several years focused extensively on accent-softening and clear speech for speakers of English as an additional language, often at CEO and President level.
Have coached with over 40 different professions and over 35 different linguistic backgrounds in the UK, Europe, India and the Middle East.
Another significant area of professional development has been in Dialect, Dialogue and Voice Coaching on Film, TV and Theatre production, where the highest levels of creativity work together to produce a unique piece of art. I've been fortunate to be involved in vital areas such as pre-production, on set support, post-production and ADR - in the UK and internationally on TV and feature-film production in Nigeria, Botswana, Hungary, Malta, Belgium and Lithuania.
A big part of my practice is one-to-one tuition with business individuals and actor/performers in London, nationally and internationally, face-to-face and by Skype and FaceTime. I've also coached pre-production on Skype with a cast of international actors based across different time zones and continents for a TV production.
Whether I'm coaching with an individual in the business sector, or an actor, my aim is to support them to develop their skill and sense of achievement to the highest level in a warm, supportive and relaxed environment.
Education: PG Diploma Voice Studies, Royal Central School of Speech & Drama and BA (Hons) Music, Middlesex University
Qualifications: ITS NLP Practitioner (with Neuroscience), PG Cert CLTAD - University of the Arts London
Positions held: Voice and Communications Trainer, Royal Central School of Speech and Drama;
Lecturer in Speech and Dialect, Drama Centre London, University of the Arts - London.