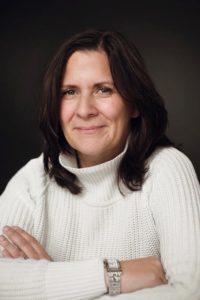 Alison is a freelance acting coach. She trained at ITV's Television Workshop and worked as a professional actress on TV for ten years, working for the BBC, ITV and Channel 4. She then went on to teach full time at the Television Workshop, training young talent in acting for TV and screen, with many students going on to critical acclaim in the industry. She continues her association with the BAFTA award winning TV Workshop as Executive Artistic Director across Manchester and Nottingham.
In 2007 Alison set up Circle Up Drama to teach kids in more rural areas of Nottinghamshire and Leicestershire, running weekly group sessions as well as teaching one to one. Pupils have gone on to secure places at top UK drama schools, work in TV and take leads roles in the West End. Alison is also one of the Midlands tutors for "Open Door".
In 2019 Alison was asked to work with the young leads on "Everybody's Talking About Jamie."  She worked on the feature from casting and rehearsal right through to supporting the kids in their performance on set. 
Alison specialises in working with raw talent, young people who have been cast with little or no screen experience at all. She is passionate about helping young people adapt to screen acting and building their confidence on set, enabling them to deliver a strong performance.